Licenses
Legal Forms
Intellectual property licenses agreements covering service marks, copyrights, domain names, music, shrink-wrap, stock photo and trademarks.
Popular - Licenses for use in various intellectual property matters. Included are licenses for copyrights, trademarks and music.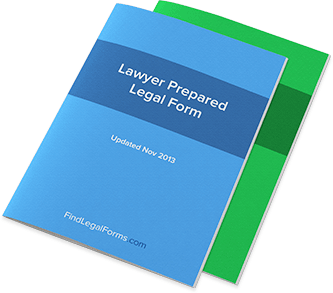 Read more
Intellectual Property Licensing Agreements FAQ
What are Intellectual Property Licensing Agreements?
Intellectual Property Licensing Agreements are exactly what they sound like – they are contracts between two or more parties that allow for the rights to use, sell, or perform intellectual property that is otherwise protected by federal law. These licensing agreements can extend to virtually any form of property, from art and literature to merchandising rights and musical compositions.
The two parties signing an Intellectual Property Licensing Agreement receive consideration – important in contract law (see the question "when are Intellectual Property Licensing Agreements valid?" below) – and both stand to benefit from a mutual exchange of value. From the "Licensor's" perspective, they stand to make a portion of profits without handling the work. From the "Licensee's" perspective, they stand to gain profit from using original work that already exists. Although the motivation for licensing does not always center on profits, it is this mutual consideration that is vital to many of these licensing agreements.
What are the roles in an Intellectual Property Licensing Agreement?
As you saw in the question above, there are two roles: the Licensor and the Licensee. Because the two roles sound so similar, it's worth defining each role.
The Licensor is the possessor and owner of the copyrighted material or other type of intellectual property in question. Because they own the material, they have the licensing rights, which grants them the ability to enter into these intellectual property licensing negotiations.
The Licensee is the party that is seeking to use the copyrighted or otherwise protected intellectual property in some fashion, usually standing to make a profit. For instance, a musical work can be licensed out by the original artist for inclusion on a compilation set for a share of the profits; this kind of arrangement is actually quite common and is a continuing source of revenue for many musical artists.
What types of Intellectual Property Licensing Agreements are there?
There are a number of different forms for use as it relates to intellectual property licensing. It's worth taking a brief look at a few examples in order to be familiar with these forms:
Copyright License Agreements: These agreements can apply to a whole range of copyrighted material, which is why it's important to actually get a specific type of copyright agreement. For example, there are Copyright License Agreements specifically tailored to artwork or photographic work. Using the right kind of agreement is important in ensuring a smooth agreement and business relationship.
Domain Name License Agreements: Using a domain name's license is becoming more and more popular in the Internet age, and this form allows some flexibility for both sides. Because domain names can be scarce (for example, many of the "shorter" domain names are already taken), it's important that these license agreements exist to allow licensing access for the licensees.
Music Licenses: Licensing in music is a hot issue today because of the nature of file-sharing. But if you are going to use music to make a profit, you'd better be sure that you have the license agreement in place to verify that you are in fact a verified licensee.
Patent License Agreements: Copyrights aren't the only type of intellectual property that can be licensed out in an Intellectual Property Licensing Agreement. Patents, too, can generate a lot of revenue for their original holders.
Are there more Intellectual Property Licensing Agreements? Yes, and many of these categories have their own specific forms to best suit your own situation.
What if I don't plan on making any money from protected material?
You may still need to get permission for certain types of uses. Buying a song and listening to it is an authorized use of the material, of course, but some issues – such as stock photography – may require that you also get licensing rights for a non-commercial use. In these cases, it might sound like a difficult task to become a licensee, but many businesses that own intellectual property like stock photography actually make the process quite easy for their customers.
What about trademarks?
Trademarks are still an important part of intellectual property, and even though their use is somewhat limited compared to the use of patents and copyrights, it's still important to acquire a license to use a trademarked piece of property if you intend on using it. There are indeed forms that can facilitate exactly this process, such as the License of Tradename form and Trademark License Agreement.
When are Intellectual Property Licensing Agreements valid?
Believe it or not, Intellectual Licensing Agreements, once signed, are fairly straight-forward contracts. It might take a lot of negotiating between two parties to reach a deal, but once reached, the forms themselves are quite simple. The only requirements of validity are the standard contract requirements (age of consent, sound mental mind for both parties, etc.). Because the issue of consideration – the value each side receives as a result of the deal – is handled automatically by the nature of Intellectual Property Licensing Agreements, there is generally only one major issue remaining. That issue is whether or not the licensor truly owns the copyright or intellectual property that is being licensed. If all of these requirements are met, the agreement will be valid.
When are Intellectual Property Licensing Agreements enforceable?
The enforceability of these licensing agreements will be enforceable upon their signing – usually, the terms of the deal go into effect right after the signing has taken place. However, there may be stipulations within an individual contract itself that change the enforceability of the contract. For example, if one party fails to live up to their end of the deal, it may be rendered invalidated and therefore unenforceable.
When are Intellectual Property Licensing Agreements effective?
Typically, this happens right after signing. Many licensing agreements are made for a set period of timewhich means that the effectiveness of the contract is limited to that period of time. However, if one party has not lived up to their end of the agreement, the contract itself will still be valid and retroactive payment may be required.
# 1117
Lawyer prepared
Our forms are kept up-to-date and accurate by our lawyers
Unlike other sites, every document on FindLegalForms.com is prepared by a lawyer, so you can be sure that you are getting a form that is accurate and valid in Canada.
Verified in Canada
Our forms are guaranteed
to be valid in Canada
Our team works tirelessly to keep our products current. As the laws change in Canada, so do our forms.
Instant download
Download your form in
a format you can use
After you place your order, your forms will be available for immediate download. You can save the file for later use or print it immediately. We make all formats available to you at no extra charge.
Over 3,500,000 satisfied customers
In over 10 years of creating and selling legal forms, our focus has never changed: providing our customers high quality legal products, low prices and an experience that takes some confusion out of the law.
60-Days Money Back
Try our forms with no risk
If you are unhappy with your form purchase for any reason at all, contact us within 60 days and we will refund 100% of your money back.