Contract for Sale and Purchase of Real Estate
Legal Forms
Agreements and forms necessary for conducting real estate transactions that do not involve a broker.
Popular - Real Estate Purchase Agreements. Used when selling or buying a home.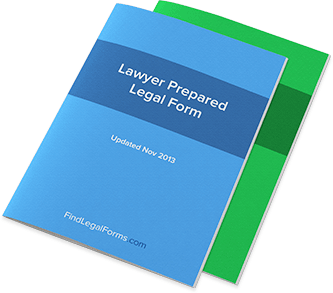 Read more
Contracts for the Sale and Purchase of Real Estate FAQ
What are contracts for the sale and purchase of real estate?
In order to make a purchase or a sale of real estate outside of the confines of a broker, the proper contracts must be used. These contracts – including land sale contracts, new loans or loan assumptions, and financing contracts – are what make direct sales and purchases of real estate happen with the full enforcement of legally-binding paperwork.
What types of contracts do these include?
To answer in greater detail, we'll examine a number of contracts that fall under the umbrella of real estate sales and purchases.
Residential Real Estate Contracts;
Real Estate Contract for Sale with Cash or Seller Financing;
Real Estate Contract for Sales of Land;
Offers to Purchase Real Estate;
New Loan / Loan Assumption Contracts.
What is a residential real estate contract?
Perhaps the "standard" real estate contract for purchasing or selling for people with residential homes, this type of contract is designed for both buyers and sellers of residential real estate. When not working with a real estate broker, this is the type of contract that will be necessary to ensure that a purchase is made and is fully enforceable by law.
What is a real estate contract for sale with cash or seller financing?
Similar to the contracts used above, this contract comes with additional terms that outline how the financing of the purchase will be made. This contract, like many others dealing with direct transactions, is also for transactions outside of real estate brokers.
What is a real estate contract for the sale of land?
When land is being sold as the whole property itself – in other words, it doesn't have any residential or commercial property on it – then a real estate contract for the sale of land (or simply "land sale") is most appropriate to suit the ransaction.
These contracts are also for any transactions or land purchases made outside a conventional real estate broker; in other words, they are for direct land sales.
What are offers to purchase real estate?
Making a formal offer to purchase real estate is one of the most important steps in the entire process, which is why it's so important to put it down in writing. These written documents outline the parties of the transaction, the description and location of the property in question, the actual amount of the offer, as well as conditions of the offer which might invalidate it if not met.
What are new loan or loan assumption contracts?
It's important to put the conditions of new loans, as well as loan assumptions related to the purchase or sale of real estate, down in writing. These contracts help ensure that lawful actions will be enforced should any complications from real estate loans arise.
How do I know which contract I need for my real estate transaction?
You should know your specific goals in order to determine which contract will be best for you. Some answers will be obvious – a land sale contract will work for your land sale, for example – but if you aren't sure which ones to use, you'll likely want to hesitate before you put anything down in writing.
Additionally, you might consider reviewing all of the potential contracts you might be able to use before you settle on the one that is for your most pressing need.
How do real estate contracts vary from state to state?
Because real estate transactions are regulated mostly by the states in which they take place, there is a high degree of variability in real estate laws from state to state. In some states, lenders will retain ownership of a house until the mortgage has been paid in full; in others, the borrower will own the home right away. It's important that you ensure you have the appropriate real estate contracts for your state before you attempt to enter into a direct transaction between you and a real estate buyer or seller.
When is a contract for the sale and purchase of real estate enforceable?
A validly-signed real estate contract (see below) will be enforceable upon its signing by both parties involved. Other details must be filled in to the contract to make it enforceable, such as the real estate involved and how the payment is to be handled on the purchase.
What are the requirements for contracts for the sale and purchase of real estate to be valid?
Every legally binding contract has a number of requirements that must be met in order to be considered valid. Typically, these include:
Consideration: are both parties awarded something as the result of a contract, such as payment or the ownership of a house? Most real estate transactions do not have to worry about consideration.
Consent and capacity: Are both parties signing the document in full mental capacity and at liberty to sign these documents on their own behalf? (Or, in some cases, do these signors have Power of Attorney to represent someone else?)
Additionally, it is important that real estate be sold with full title and deed belonging to the owner, though each state's laws regarding real estate loans and home titles vary. Also, some real estate contracts do not require that a person guarantee their ownership of a deed before they sell this real estate.
Understanding how real estate contracts vary from state to state is an integral part of understanding how the process will be where you live. Make sure you have the right contracts for your state before you enter into any of these real estate transactions.
When is a contract for the sale and purchase of real estate effective?
Most real estate contracts will be effective upon their signing, though some may require a witness or notarization in order to be considered fully valid and enforceable. If the individual contract outlines a separate sales date, then that sales date will the date the contract is considered to be effective.
# 526
Lawyer prepared
Our forms are kept up-to-date and accurate by our lawyers
Unlike other sites, every document on FindLegalForms.com is prepared by a lawyer, so you can be sure that you are getting a form that is accurate and valid in Canada.
Verified in Canada
Our forms are guaranteed
to be valid in Canada
Our team works tirelessly to keep our products current. As the laws change in Canada, so do our forms.
Instant download
Download your form in
a format you can use
After you place your order, your forms will be available for immediate download. You can save the file for later use or print it immediately. We make all formats available to you at no extra charge.
Over 3,500,000 satisfied customers
In over 10 years of creating and selling legal forms, our focus has never changed: providing our customers high quality legal products, low prices and an experience that takes some confusion out of the law.
60-Days Money Back
Try our forms with no risk
If you are unhappy with your form purchase for any reason at all, contact us within 60 days and we will refund 100% of your money back.